Beauty event of Neiman-Marcus spring
Beauty event of Neiman-Marcus spring
A customary beauty event of spring is held by department store in the Ala Moana center and "Neiman-Marcus" every year on 11 days of ?11 day (Sunday) of Thursday, March 1.
When total $85.00 or more (Any brand is possible) buys the cosmetic or the perfume for the period in the Cosmetics counter of the Neiman-Marcus the first floor, the gift bag can be gotten.
Limited item to say nothing of gift bag that can be chosen according to three colors (pink, black, and white).
In the bag, there is a sample of Recstoramumascara of Lancome (black), Glico peeling 50% of Naturalbize, and 7 such as Valentino's Roccnrorzordopalfam and Cremudecorpsbodiwosshucrem of Kelz brands.
Business hours: 09:30?21:00(The moon?Soil)¤10:00?19:00(Sunday)
Place: 1450 Ala Moana Blvd.(in Ala Moana center)
Inquiries: (808)951-8887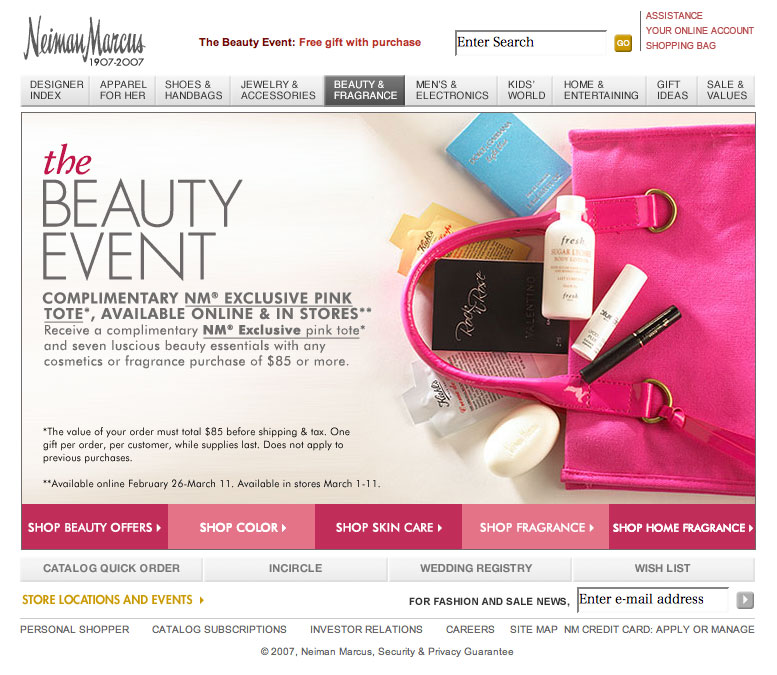 Neiman Marcus Online
www.neimanmarcus.com
Ala Moana Center
www.alamoanacenter.com